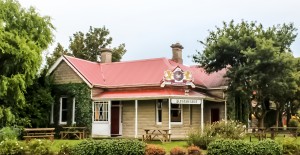 The Gastro Pub on the Roundabout – Paddington Arms
 STAR DISH OF THE WEEK
Invercargill's original Gastro Pub and the home of the "All Mains under $20 Menu".
You deserve it! Visit Invercargill's only English style Gastro pub on Queens Drive Bainfield Road Roundabout. You will be glad you did!
The popularity of Paddy's has exploded once again since the launch of the "All mains under $20 menu" Diners are raving about the quality of the dishes available and are returning to try others on the menu. Fillet Mignon
, Porterhouse steak, and many others are on the menu. This is not a plate full of salad and chips with a small piece of meat thrown on for good measure! this is quality food prepared by talented chefs and served with true Gastro Flair. Prepare to be overwhelmed buy the quality food and service and underwhelmed by the price.
New and exciting options are coming soon. Including a new winter menu, more snack options, share options and just a whole lot more fun with food and drink
Join us for evening fun Tues – Sun from 5pm and Traditional Sunday lunch from 11am till 1.30pm
According to your specific needs, choose which part of the pub you want:
Inside/outside dining
Separate function rooms
Child friendly
Bar
Casual dining with drinks
Casual drinks with food
You need transport? Driving after dining can be a hassle…
Use our paddy wagon to get you home.
Become a fan on www.facebook.com for Paddington arms news and the latest offers.